Even if you don't know a dandelion from a dahlia you cannot fail to be impressed by the Eden Project. Not only have they collected a phenomenal array of plants from every corner of the globe; they have built the eighth wonder of the world to house the collection. It is stunning, it is surreal; whatever term you wish to hang on it it's well worth a visit.
It is no accident that the Eden Project happened in Cornwall: the warm gulf stream creates a climate in which many plants thrive. Cornwall has long been home to plant collectors: every country squire seems to have built a fabulous garden, and many of these are now open to the public.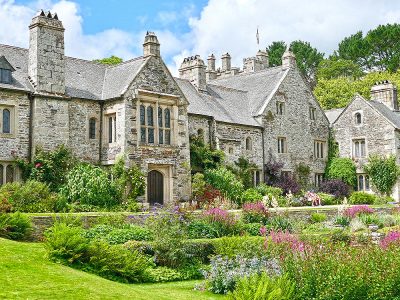 Closer to home
Close to Helsbury Park are Pencarrow, a dog-friendly attraction; Long Cross Victorian gardens and Lanhydrock, with its magnificent stately home. Further afield are Trelissick, the Lost Gardens of Heligan and Trerice.
Here are some useful web sites to help plan your trip:
http://www.greatgardensofcornwall.co.uk/
https://www.cornwalls.co.uk/top_ten/gardens.htm