Salmon Survey in River Camel
We recently supported the Environment Agency (EA) with a Salmon survey in the River Camel at Helsbury Park. The Team from the EA are monitoring the numbers of young Salmon across the UK. Salmon numbers have dropped in recent years and the health of our rivers and waterways is of concern across the country.
The Salmon Survey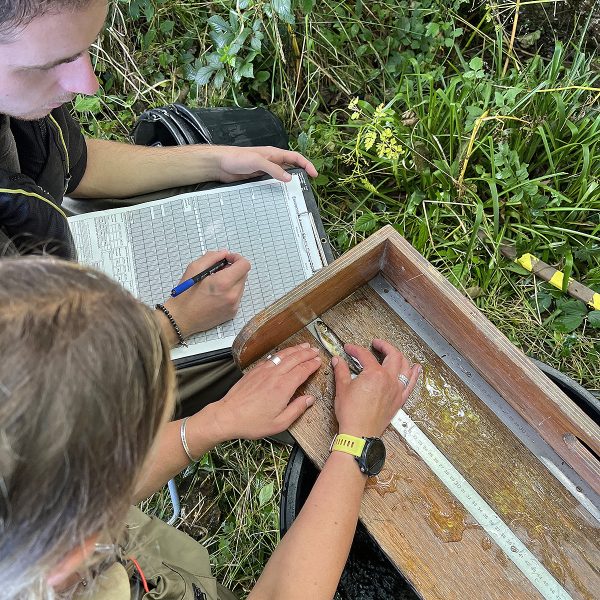 This programme requires 5 minutes of electric fishing surveys. These are carried out on juvenile riffle habitat at sites spaced at approximately 1.5km intervals throughout the main river or significant tributaries based on known areas of salmon spawning and juvenile recruitment. Juvenile salmon in a short section of river are temporarily stunned and removed using EA electric fishing best practice methodology. They are identified, measured and then returned unharmed to the area they were caught. Information collected is then recorded on our National Fisheries Population Database to be analysed and reported at a national level. You can find out more here.
The Results
A number of Salmon were found in the river as well as other species such as Trout and Bullheads. The Bullhead is a relatively adaptable species with a wide distribution in a range of flowing and still waters. However, its habitat preferences appear to be quite distinct. Natural gravel-bed streams with appropriate channel structure (e.g. riffle/pool sequence) and wooded riparian zones, lacking obstructions and containing native, unmanipulated populations of fish, represent the ideal habitat characteristics. Bullheads may prove to be a valuable indicator of 'naturalness' in stream systems. All-in-all, the number of species found in the salmon survey were a good indication that the Helsbury river is in great shape.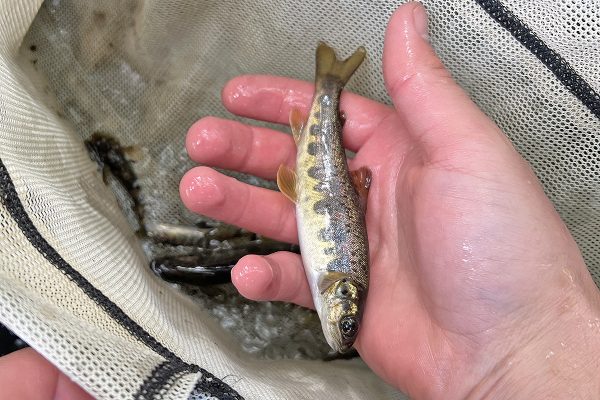 Click here for more information about the Environment Agency and what they do.